Towards the end of the 'Applications Development for Windows Phone 7' course I taught in SMKB during 2010 summer semester, my students started to work on their final projects. They were asked to develop either an educational game or an educational application for the windows phone 7 platform. The following screenshots present a glimpse of their work.
Ravid Hasid chose to develop a small educational game that uses graphics, sound and video and assists young children in learning the english letters.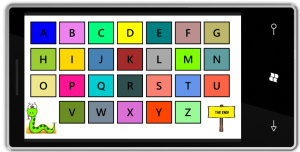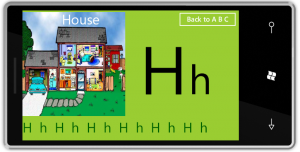 Leon Segal and Yuri Shkalenko developed the classic educational memory game. They chose to use Silverlight over XNA.
Dror Ozeri chose to develop an application that teaches SQL. His application includes short video clips, SQL sample code and short explanation.
Alisa Malinsh and Roza Savina Kleinrock chose to develop a small educational application for children in the age 2-4 that teaches them the sounds of animals. Great application for every parent who finds himself in a need to hand over his mobile to his young children from time to time.