During Summer 2012 semester I delivered in Tel-Aviv Yaffo Academic College a course for android hybrid applications development. By the end of that course, the students developed an hybrid application for the android platform. The hybrid applications included a server side developed in PHP that worked with MySQL and a client side developed mainly using Java Script, HTML5 and jQuery Mobile.
On September 11th the students presented their final projects. I believe that some of those projects can be further developed into small startups.
Baruch Machluf and Yaron Hershkovits developed an application that allows people to add places they like and rank places that were already added by others.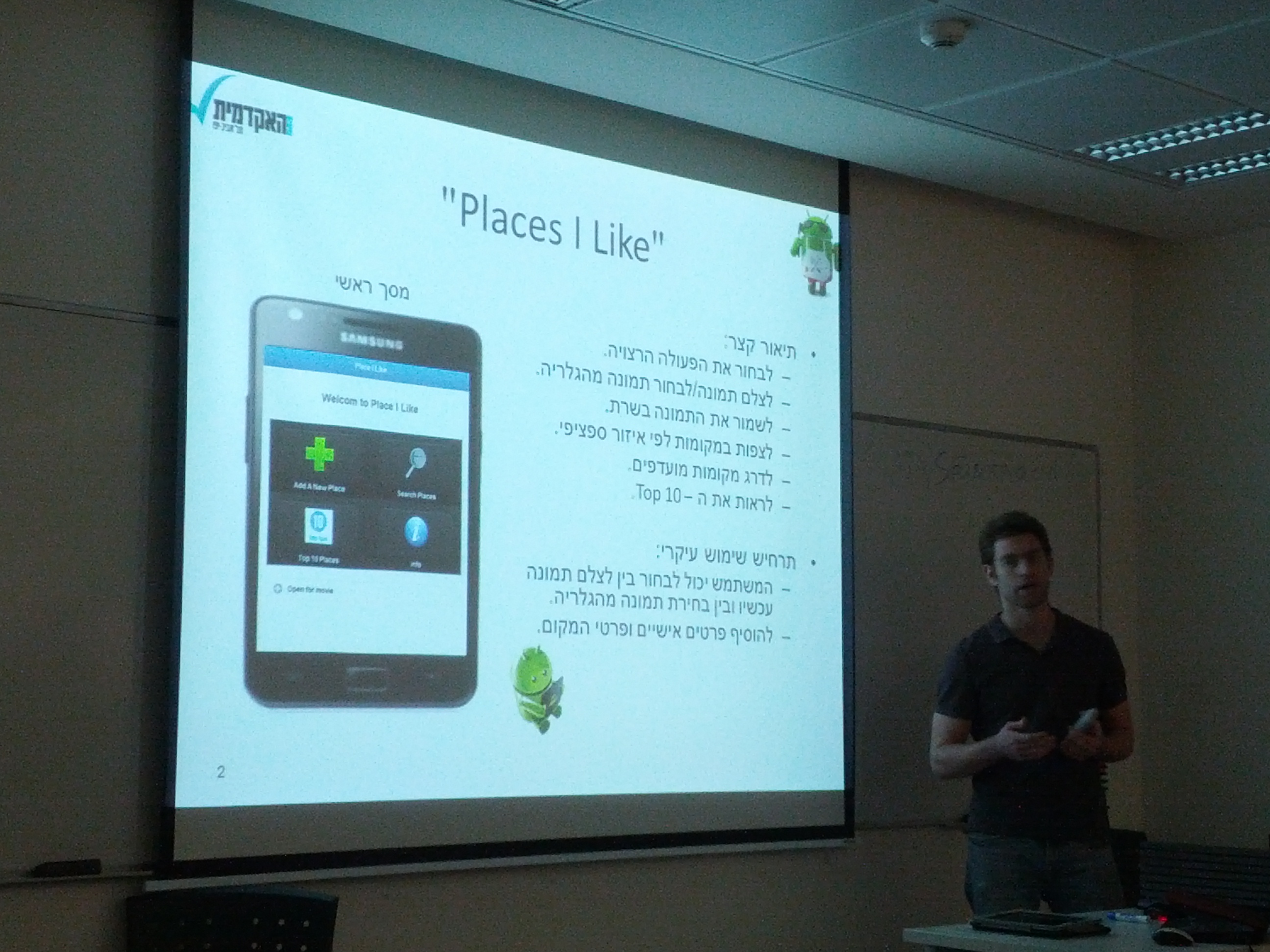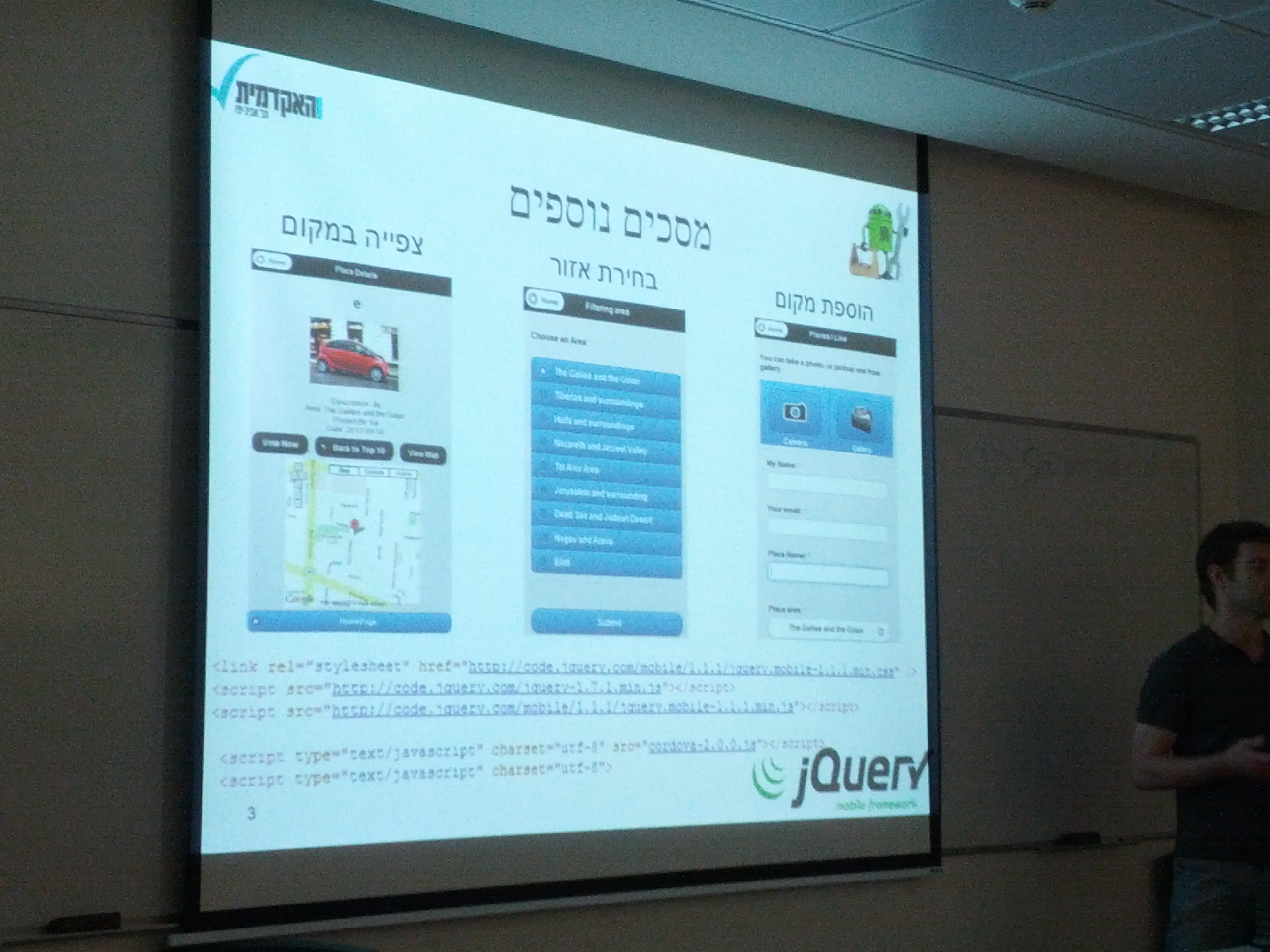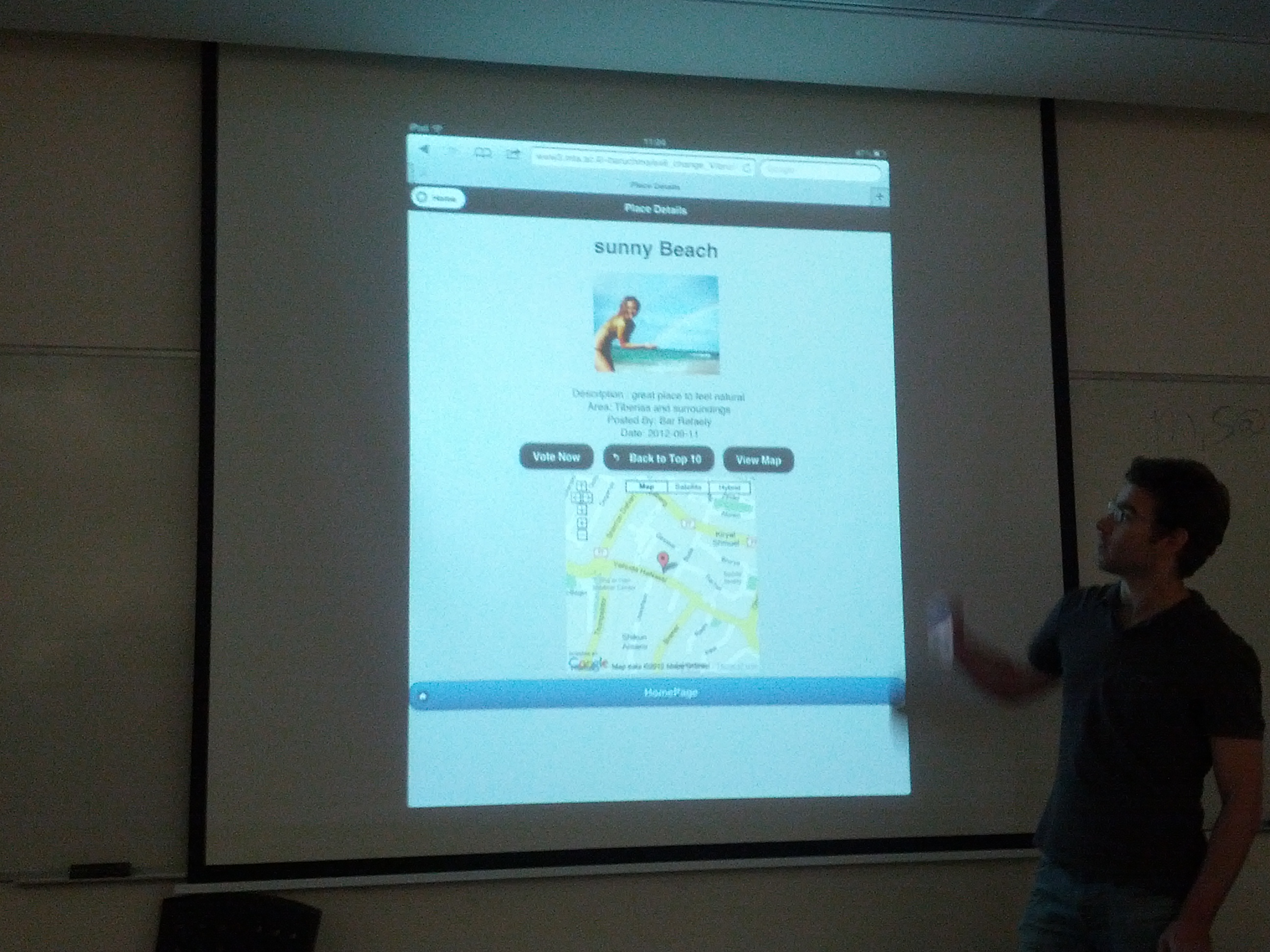 Yossi Havusha developed a sophisticated application for tracing the tasks we should complete. The server side was developed using Zend Framework 2.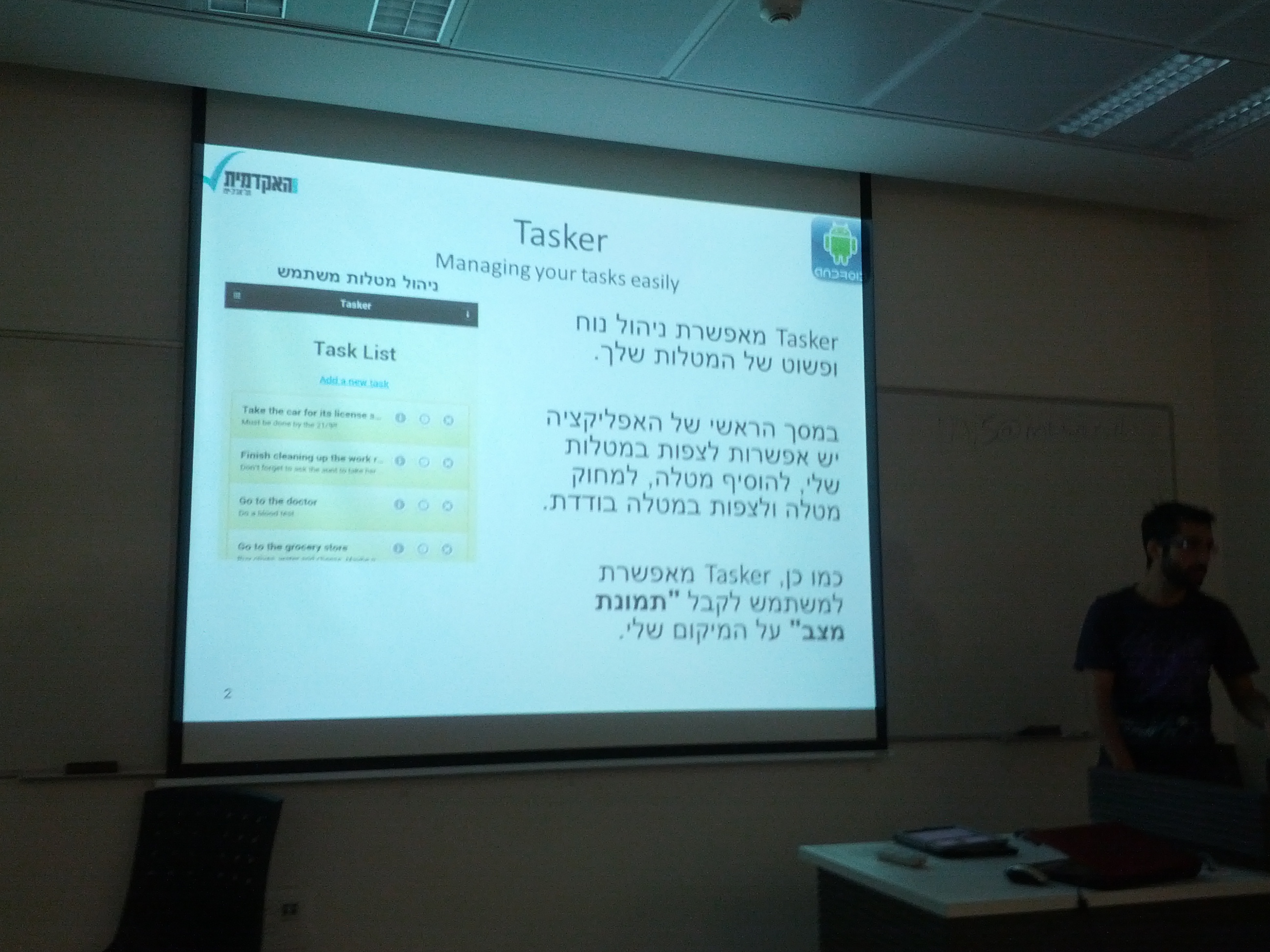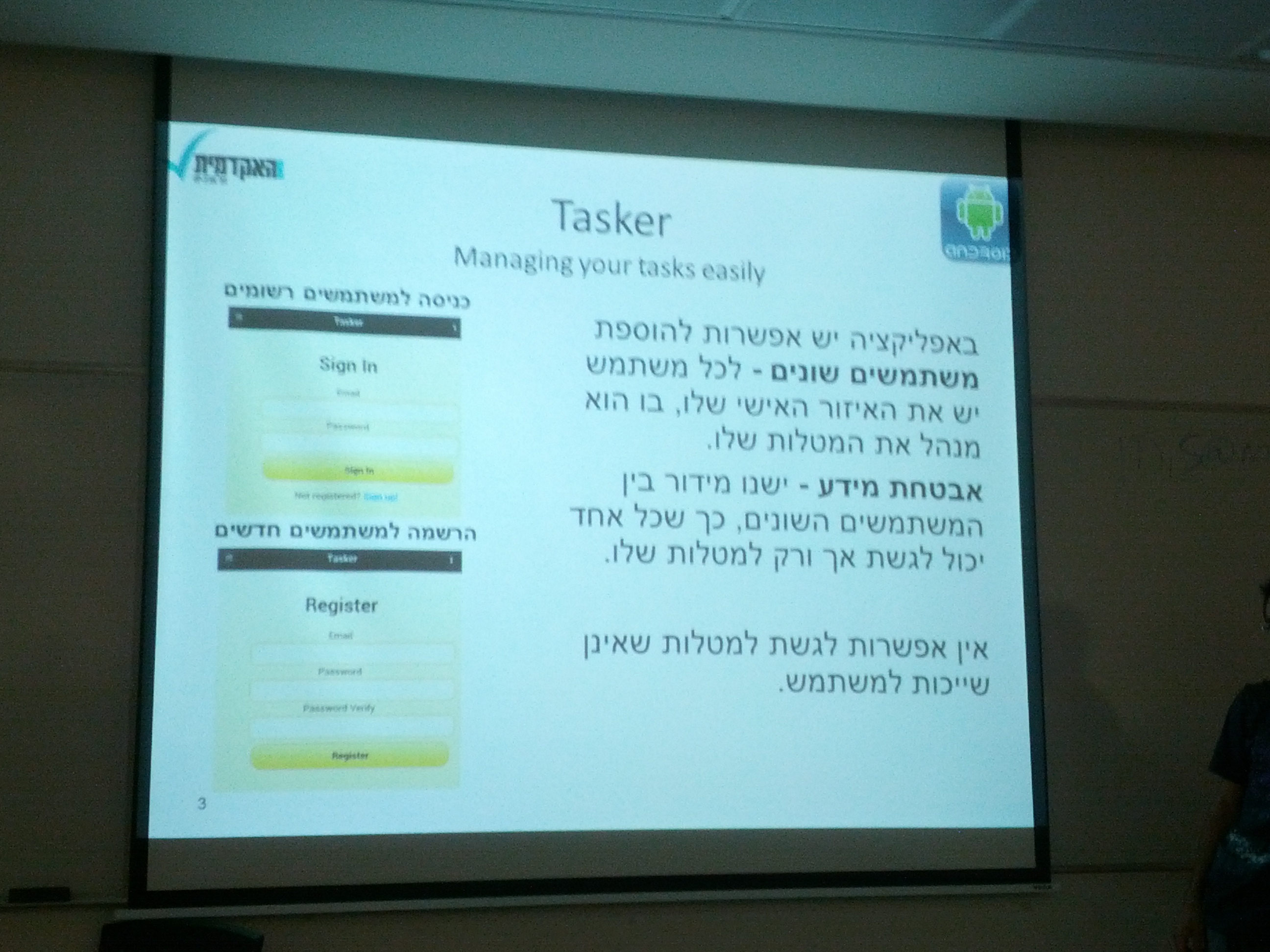 Liat Levy has developed a magnificent application that serves as a brometter for the hottest parties in town.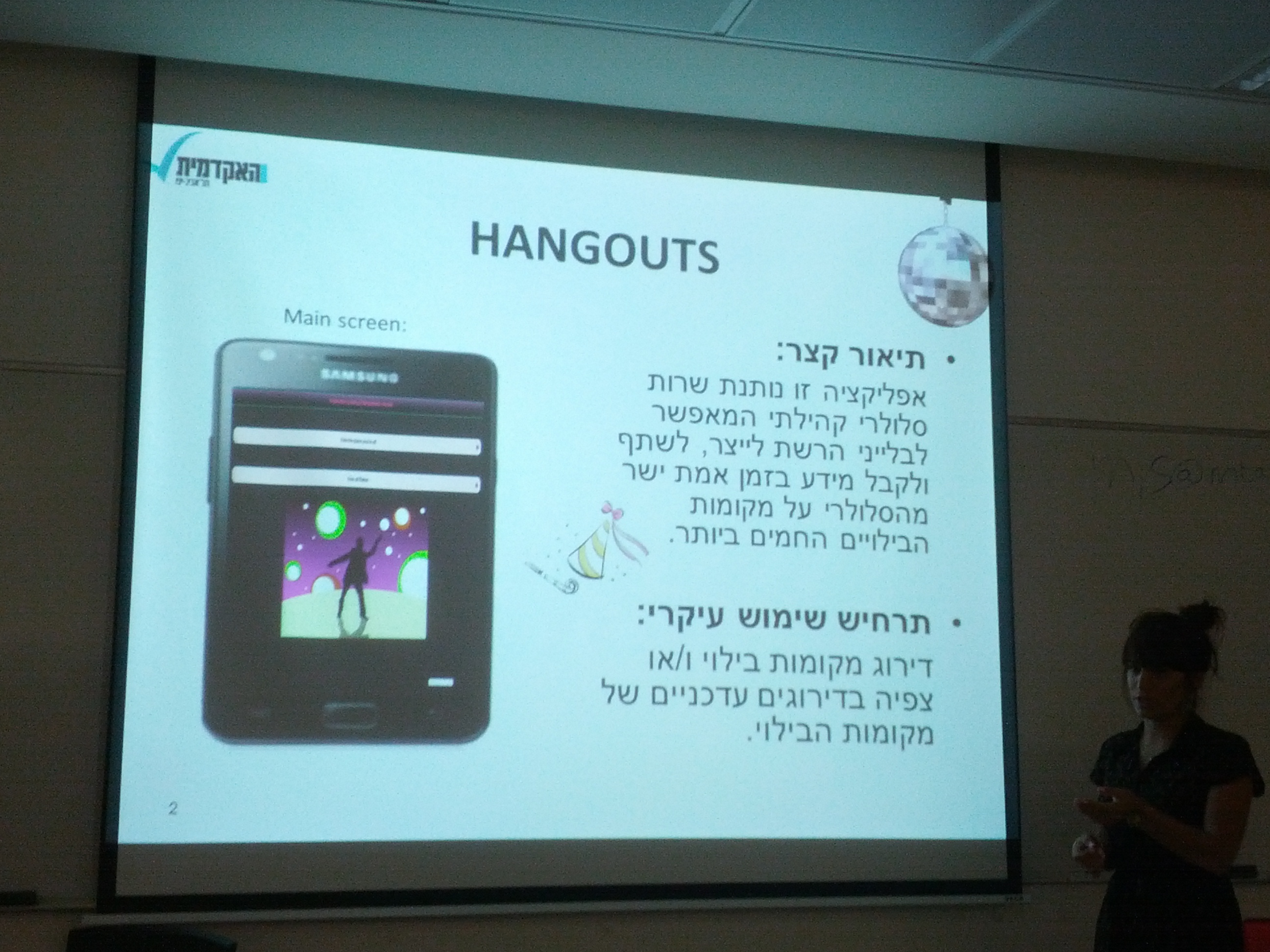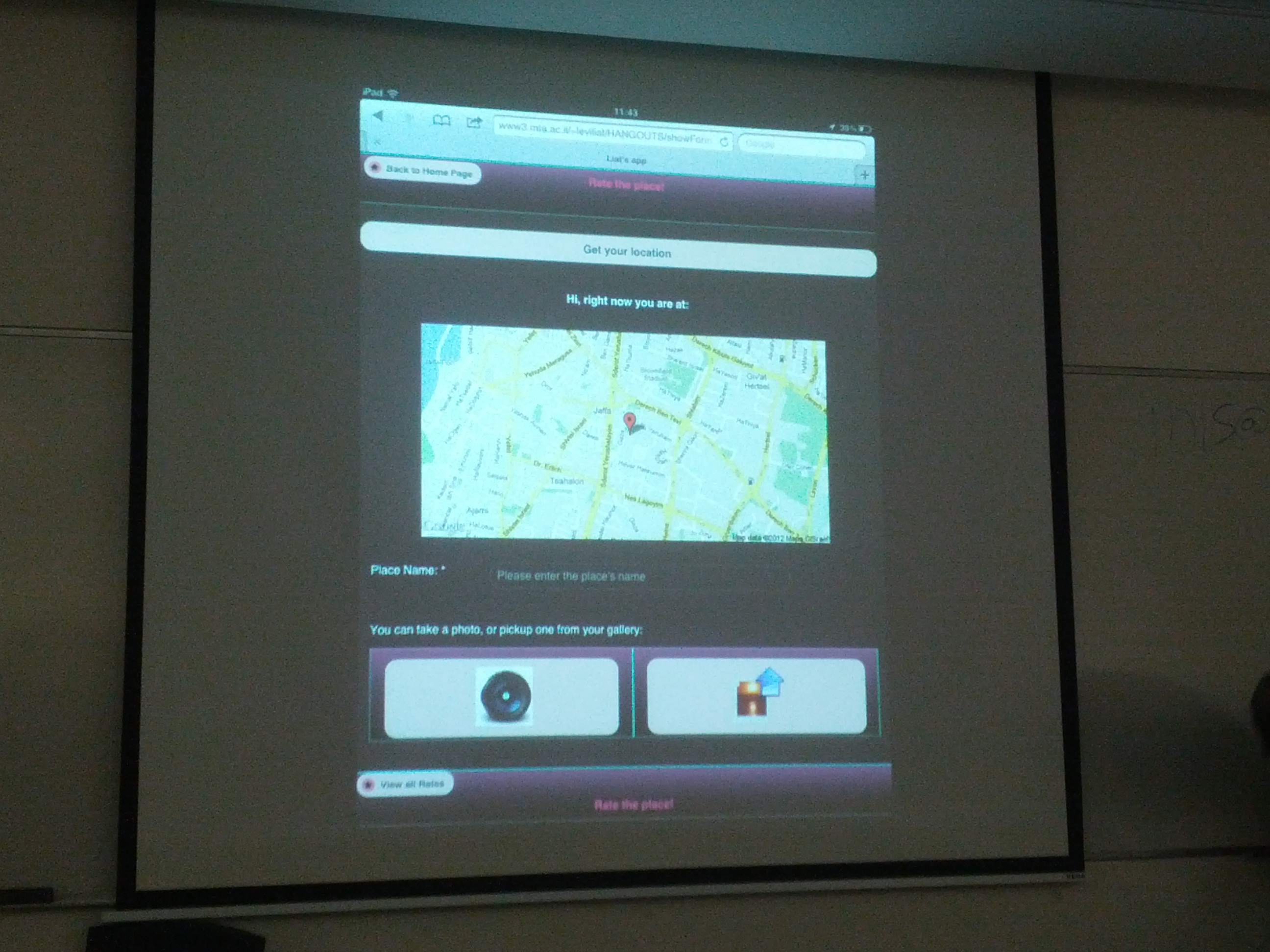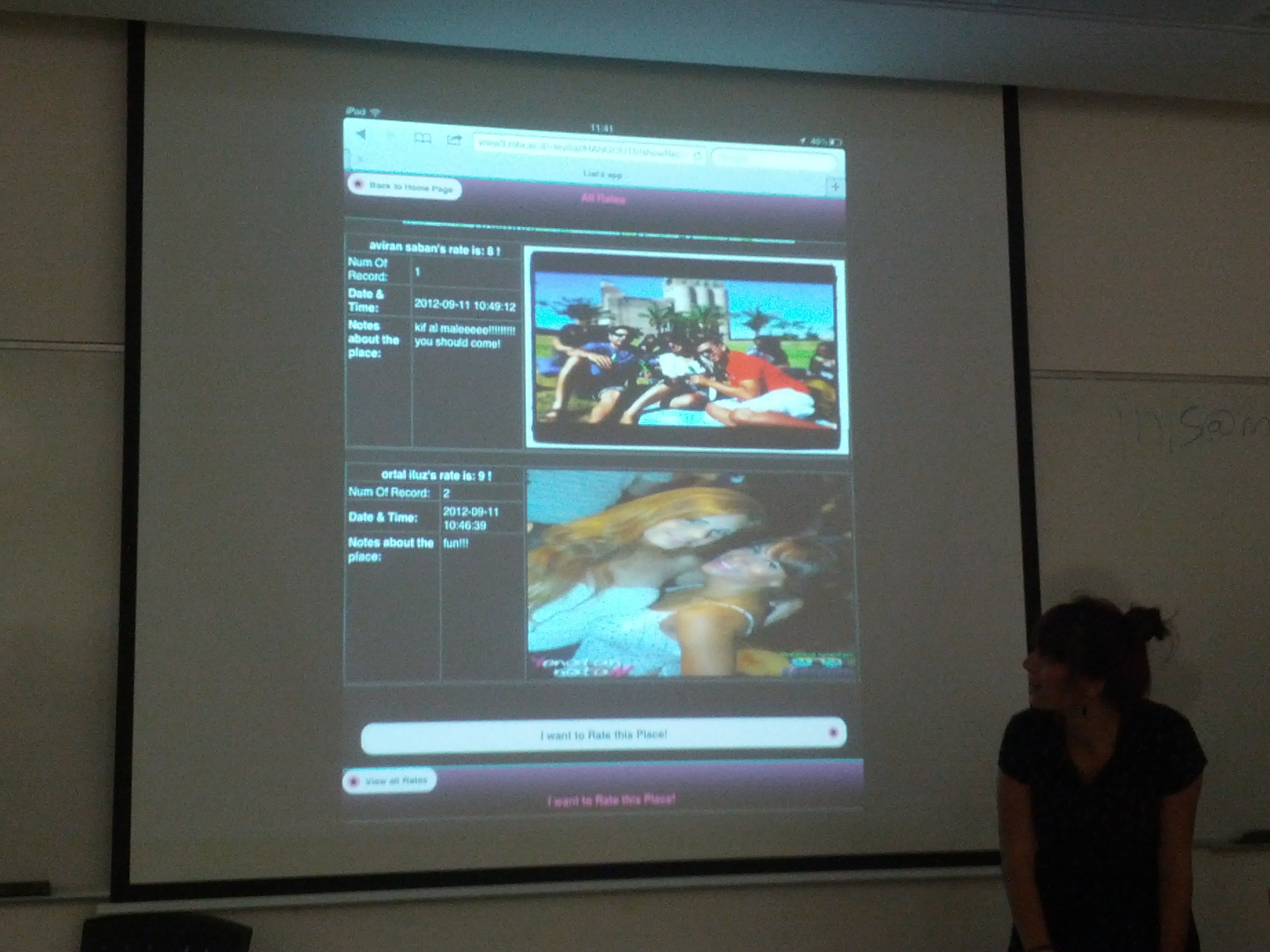 Rita Vitman and Yamit Basali chose to develop an application that allows its users to update all other users with gossips they know of. Each gossip must be associated with a photo (kind of a prove for the gossip itself).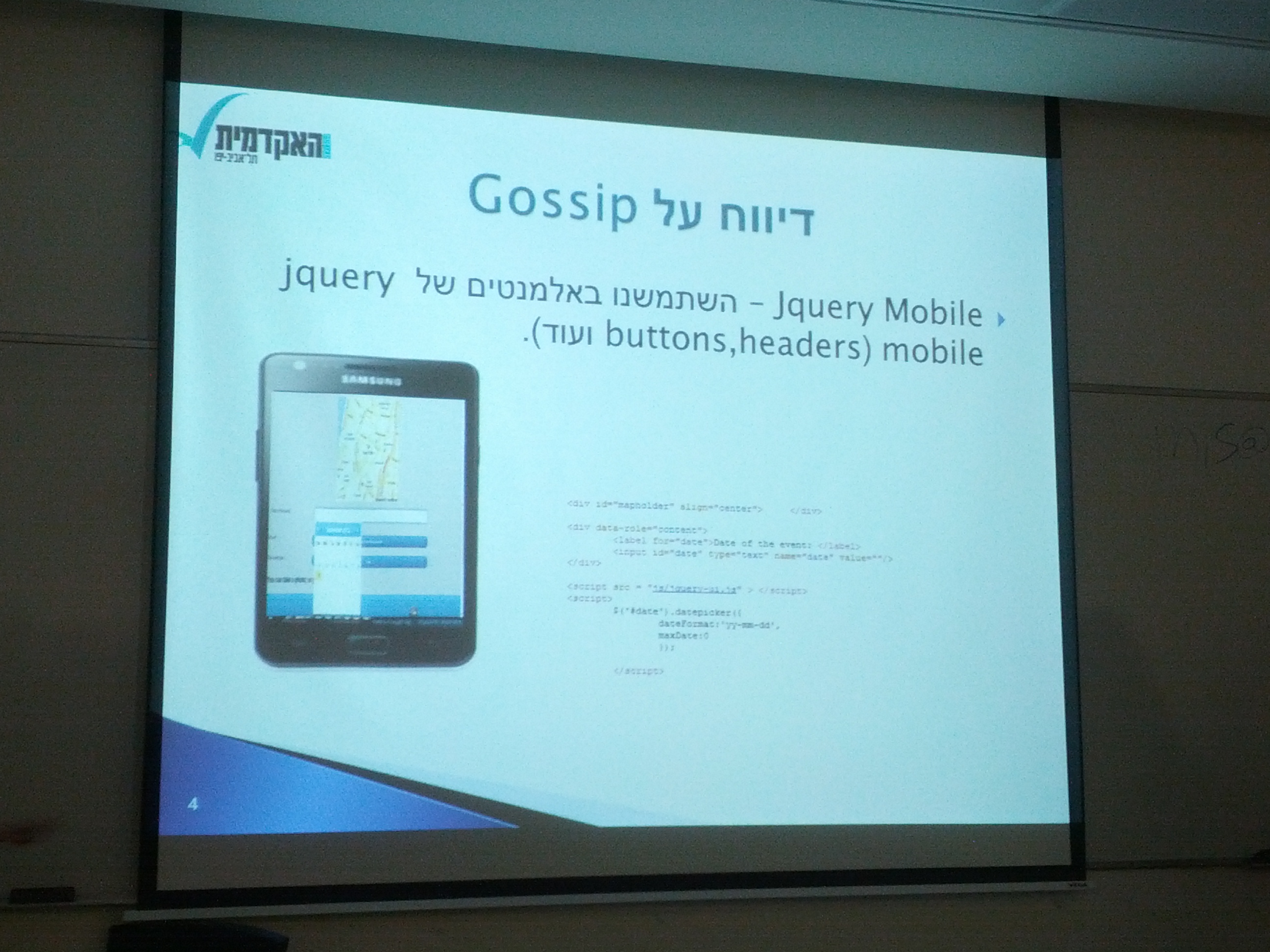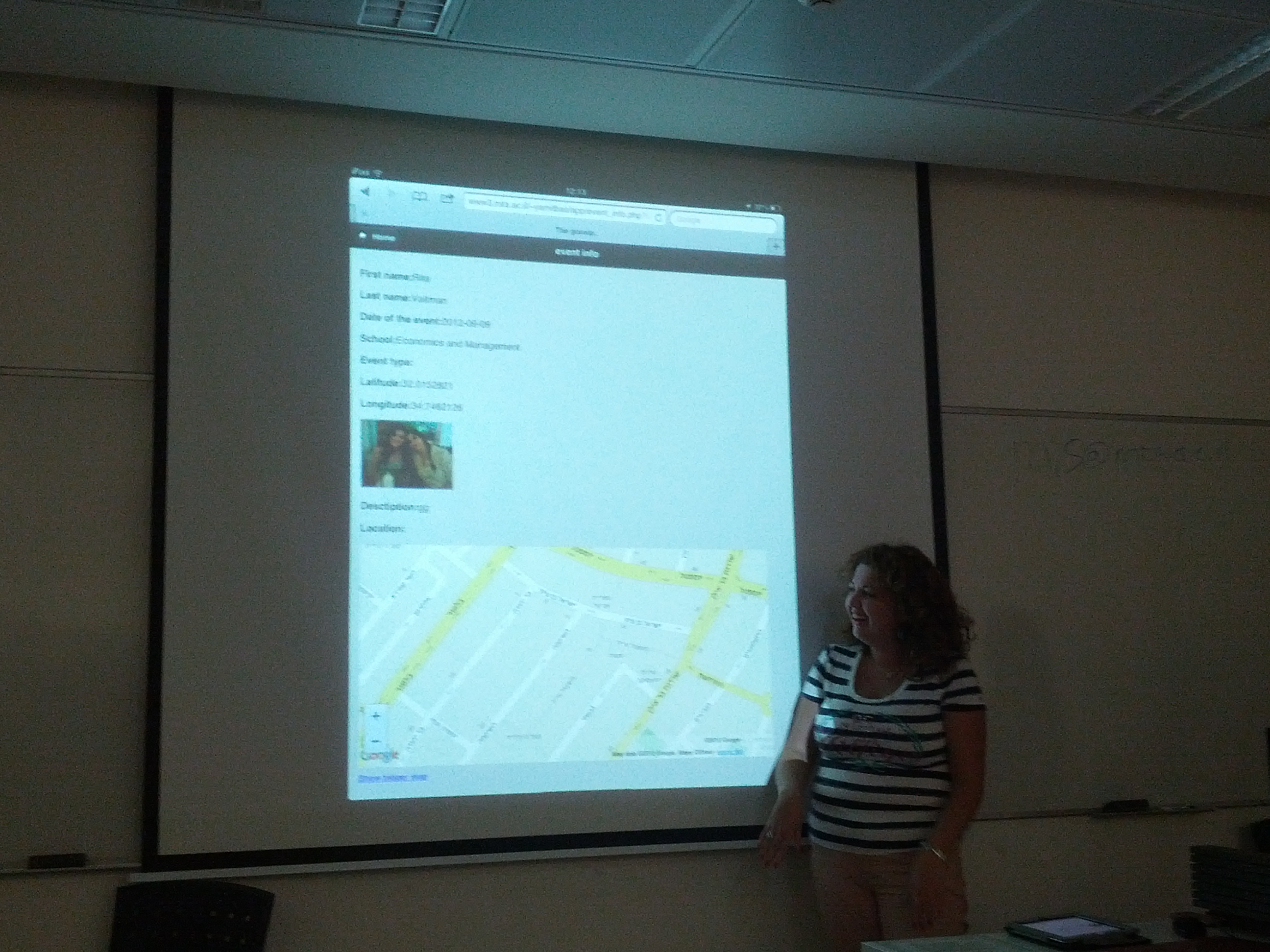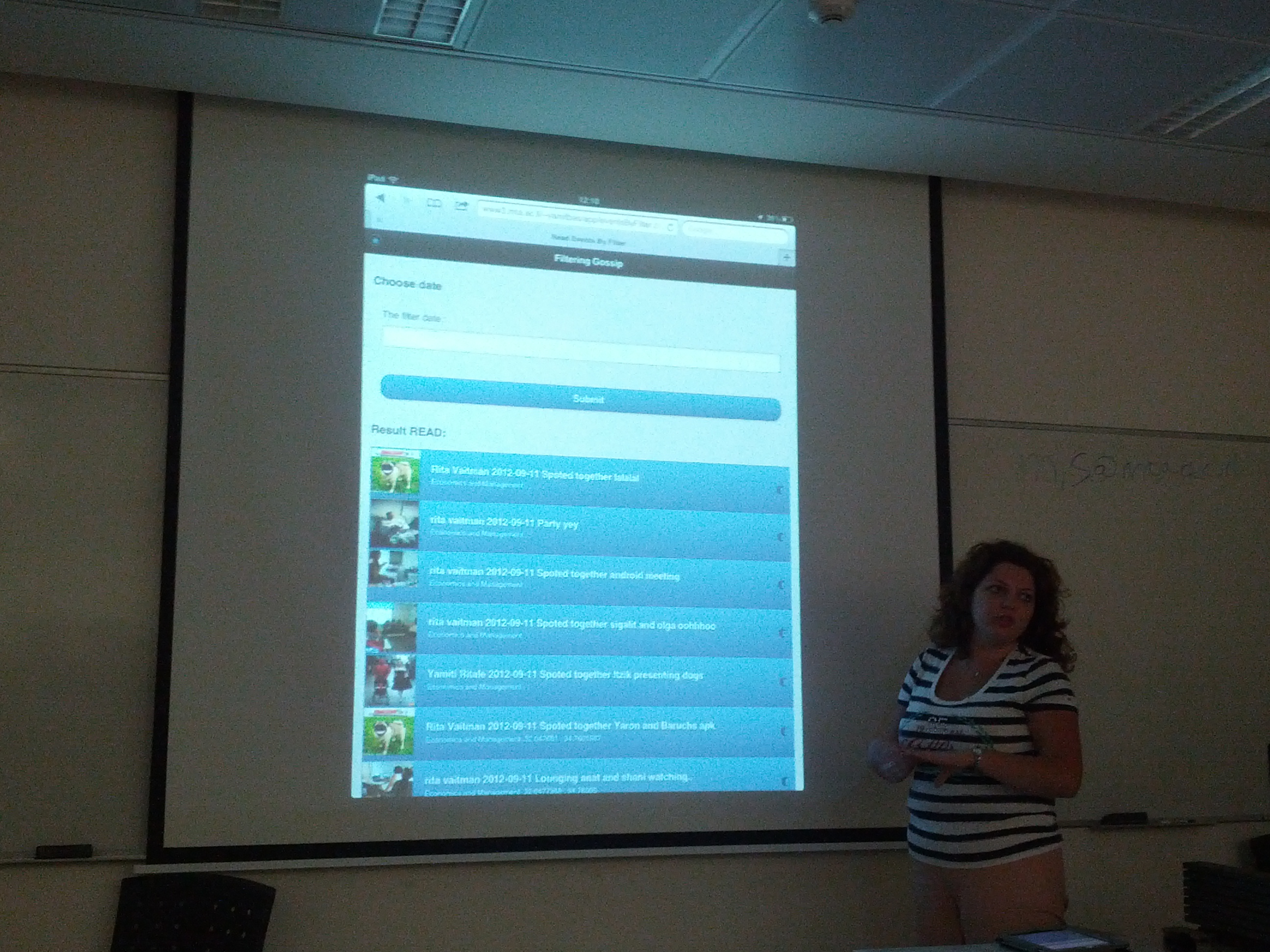 Naama Irom and Roee Mashiach have developed an application that helps with finding apartments for rent in Tel Aviv.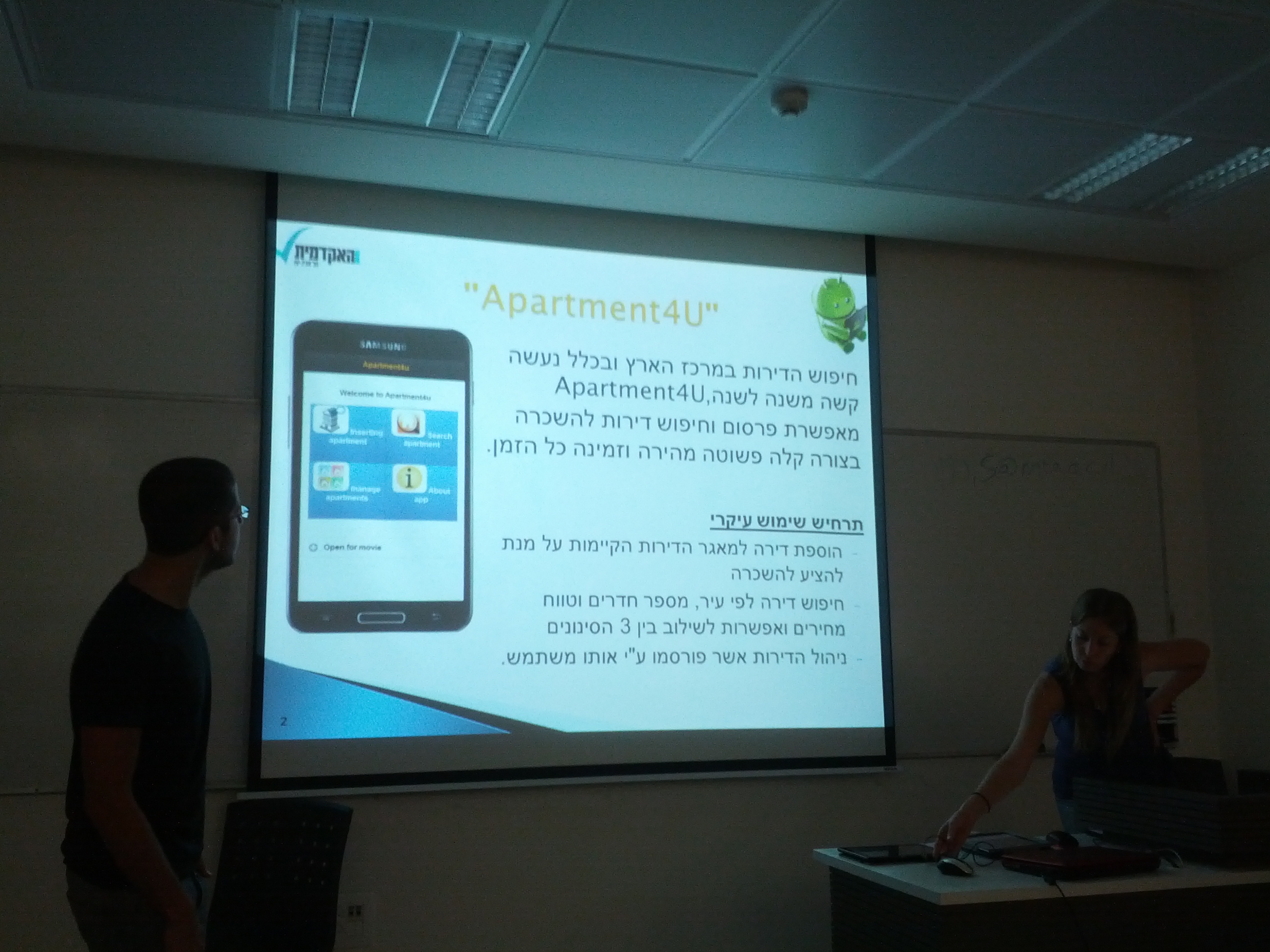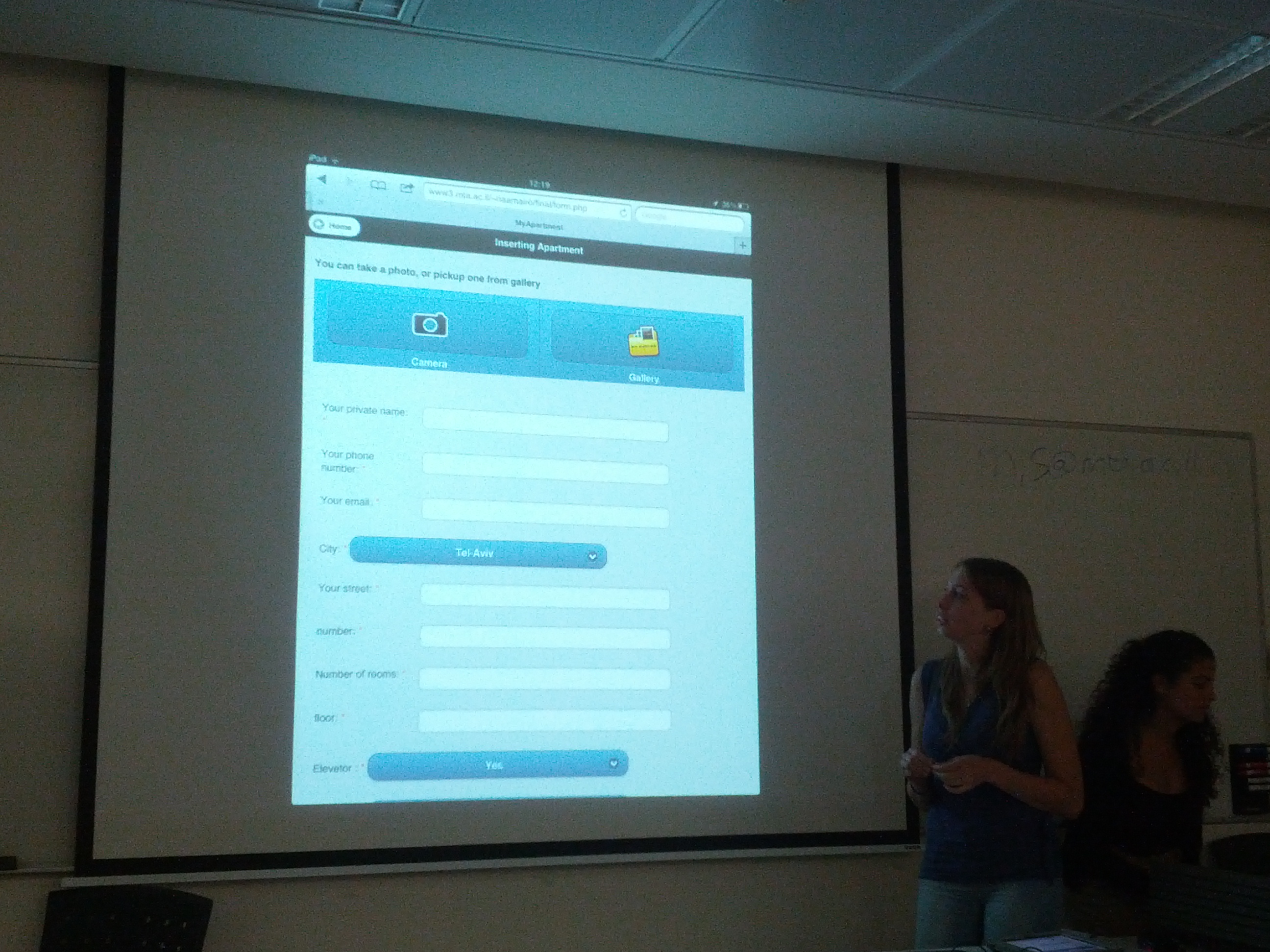 There were few more projects I wanted to tell about. I guess I got tired from handing all photos uploading.