I am glad to announce about Zuntel, a new web site Zindell Technologies has recently completed to develop in order to provide more information about its consulting services. This web site lists the entire range of Zindell Technologies' consulting services in the following three domains: Business Management, Information Technologies & Software Development.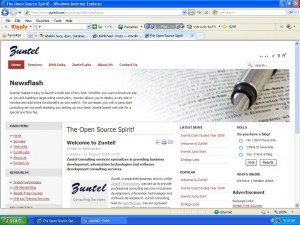 Based on our experience using the various available open source projects we chose to summerize our evaluation for them in a detailed table.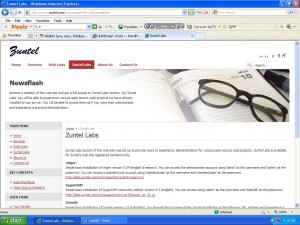 During the coming years we expect our information technologies consulting services to be the dominant one being focused on assisting other companies doing their first steps with various open source projects they choose to implement in their business. Based on this expectation, we have installed various open source projects on our server available for you to give them a try and see how do they work. Those open source projects are available via "Zuntel Labs" secion of Zuntel website, which is available for Zuntel website's members only. Becoming a member is free.