Many software developers might claim that PHP is no longer popular. Checking the stats shows differently. PHP continues to rock, and according to all stats, it will continue to be so in the near future.
Check the w3techs.com website, and you will find that PHP is used on nearly 80% of all websites.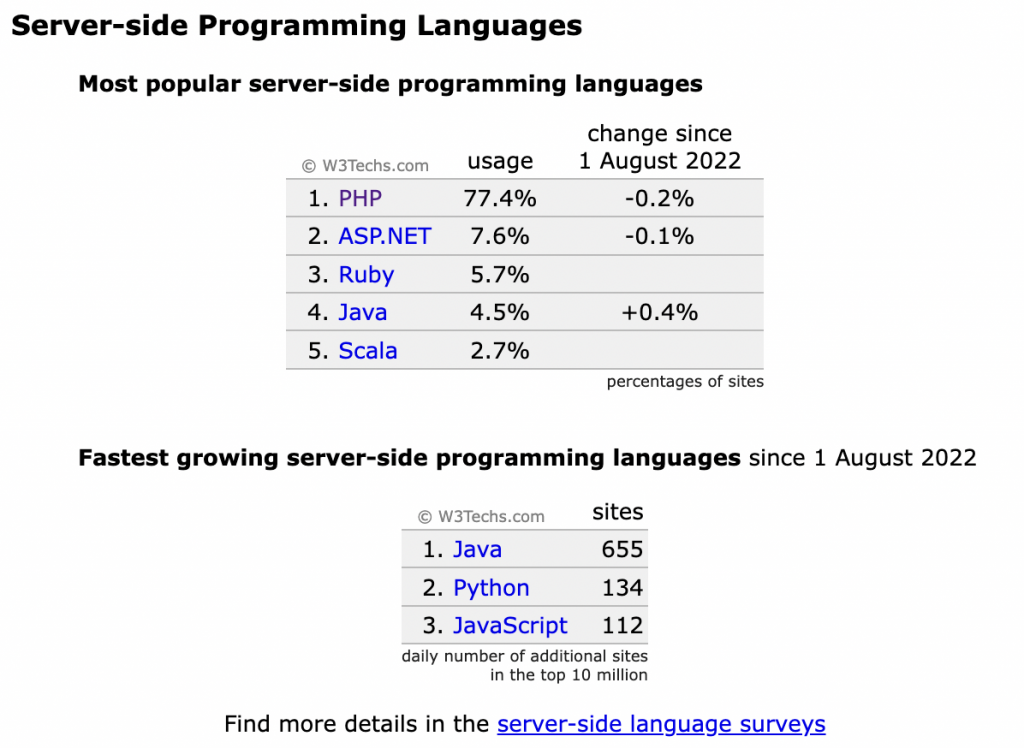 Many will claim that PHP enjoys huge popularity as a result of the huge popularity of WordPress. WordPress is an open-source project that drives nearly 45% of all websites. If you do the math, you will find that even after deducing the effect of WordPress, PHP is still very popular.