I have just completed to develop a detailed course that teaches how to use the jQuery and the jQuery UI libraries. The community version of this course is available for free personal and academic usage at www.abelski.com. The commercial version of this course is available at www.xperato.com.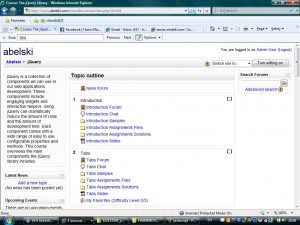 The community version includes the following topics:
Introduction
Basics
Tabs
Accordion
Dialog
Slider
Date Picker
Auto Complete
Drag & Drop
Resizing
Please don't hesitate and let me know your thoughts. I will be more than happy to get your feedback.