The bit.ly service is more than just a URL shortener service. Appart of allowing you to shorten any URL address into a new short one it allows you to track the stats of your new short URL addresses as well as to have all data maintained in your own user account.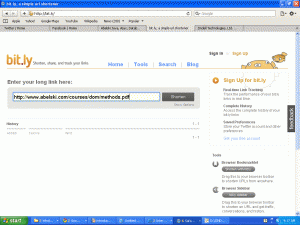 In addition, bit.ly service allows you to search the Twitter network for bit.ly short addresses that refer to specific terms and get their detailed stats.
The bit.ly service also allows you to use it via a simple REStful web service you can interact with from within the application you develop. A detailed API is available.