The main programming language for Android applications development is Java. As of Android SDK 1.5 the possibility to develop native code in C\C++ exists as well. The integration between the Java part and the native one is accomplished using JNI.
I have recently chose to explore these possibilities and summarize my findings in a dedicated course available for free personal and academic usage at www.abelski.com.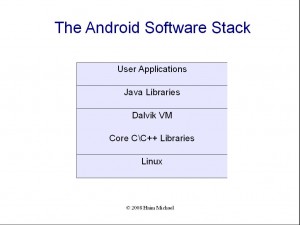 So far I have developed the slides for two topics:
Introduction to The Android Platform
The Android Native Development Kit
I will be more than happy to get your feedback.