I have recently started to run a blog through which I present various projects developed by students as part of the professional courses I teach in HIT.
The professional courses, such as the Social Web Applications Development, that starts on March 4th 2011, were developed for people without any background. These courses start from scratch and aim at providing the students with the practical professional knowledge required for success.
I strongly believe in practice and especially in real world practice. Therefore, apart of the formal assignments that assist the students with the understanding of the material they learn and apart of the final project each course includes the courses also include a series of tiny practical projects that assist with acquiring the practical experience in each one of the topics we cover during the course.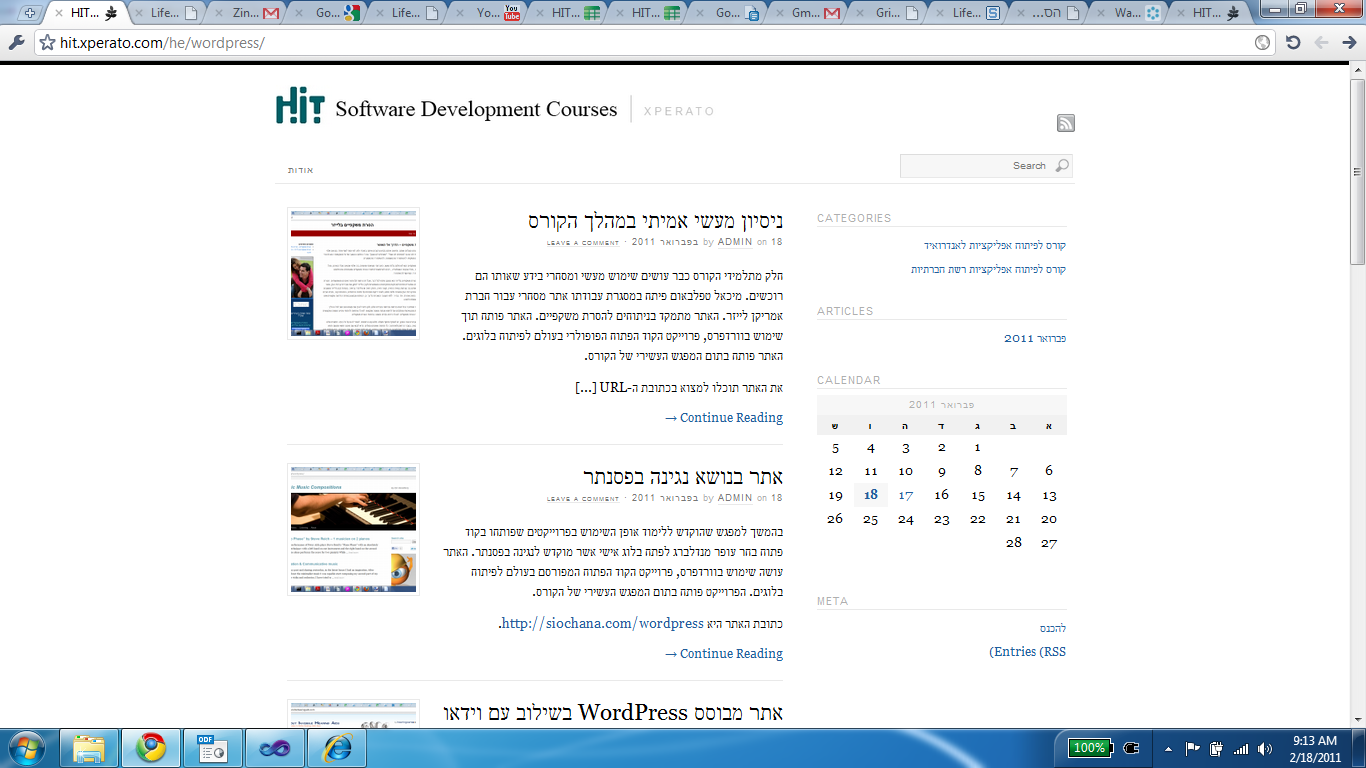 The hit.xperato.com provides more information about the various practical projects developed by my students during the professional courses I teach in HIT as well as about the courses themselves. The professional courses I teach in HIT are taught in Hebrew.