The 'Mobile Corporate Applications Convention' was organized by Logtel and took place in Crown Plaza Hotel Tel-Aviv, Israel. The convention included three days of lectures.
Zindell Technologies took part in this convention side by side with other technology related companies, including Cellcom, Mobideo, NSC, Philips and others.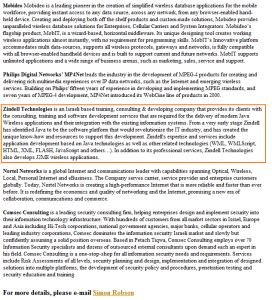 My lecture was about Java ME and it included a broad overview of this new technology both from a technical and a business perspectives.