We can easily get information about the other objects each object on the facebook graph is connected with. Trying to request a URL address with the following pattern filling in the unique ID (of the object we are interested at) will return a JSON file with detailed information about all objects that object (the one we are interested at) is connected with.
https://graph.facebook.com/_________?metadata=1
When we try to request the https://graph.facebook.com/742375122?metadata=1 URL address we will get a JSON file that lists all object that are connected with the objects 742375122 is its unique ID number.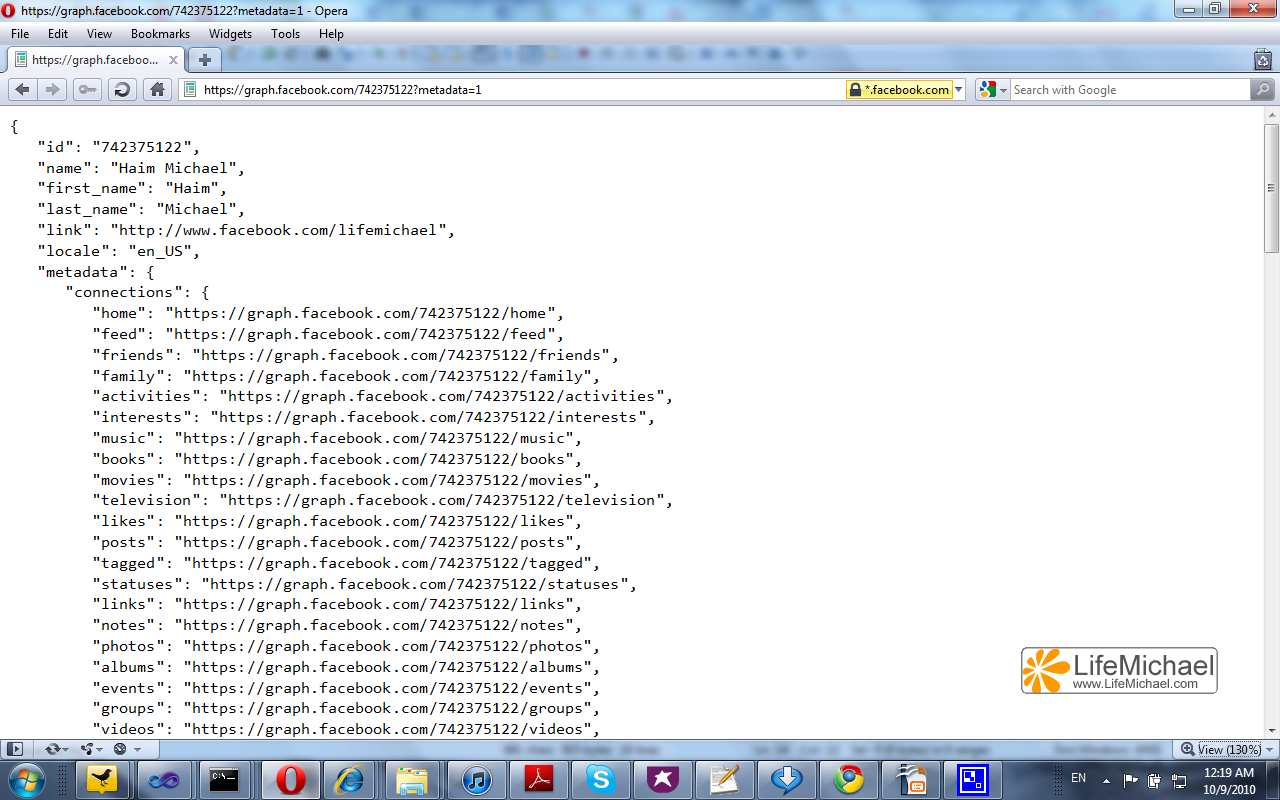 The following short video clip explains how we can introspect objects that belong to the facebook graph.