On March 6th 2012 I will start to deliver a professional course for developing applications on the Android platform.  This course is delivered through the external studies unit of HIT. The course includes 28 meetings. The meetings will take place on Tuesdays during the hours 1800-2200.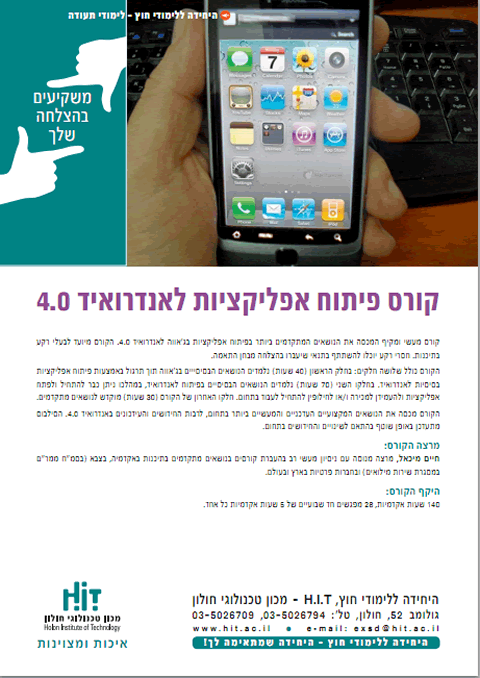 During the course the students will practice their knowledge in three different ways. Small assignments that aim at acquiring the required programming skills, small practical projects that aim at acquiring the practical experience and a final practical project.
The course is up to date with Android 4.0 and its syllabus will go through minor changes during the course concurrently with the evolution of the android platform.
You can find the detailed syllabus at http://www.lifemichael.com/hit/hit_android_details_2011_11.pdf.
You can find more info about the course at http://www.xperato.com/hit/hitandroid.html.
The detailed plan can be found at https://docs.google.com/document/pub?id=1BdJcFSJtA8AfXQ2tPaDKue4RmqeldwNTlWMJk0eLcZk.