My Professional Communities
Join the life michael professional communities!
Join My Communities
My Free Professional Meetings
Join the life michael meetups community!
Join My Meetups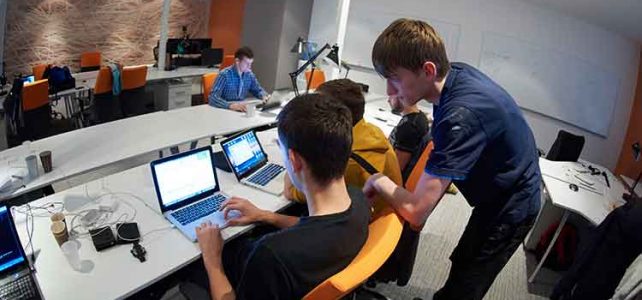 I have recently decided to create a new professional community that will allow software development managers, architects, and engineers to discuss and fruit each other with insights regarding the technologies, the programming languages and the frameworks recommended for the discussed
Read more
What my Students say
Haim is a wonderful teacher who is in an endless search of knowledge, his wide knowledge in various subjects was more than what i could expect of a teacher. Haim's expression skill is astonishing, and helped me personally in understanding complicated subjects. Haim is an outstanding teacher, a wonderful person, and i am happy i have had the chance to learn so much from him.
Mr. Daniel Gorlovetsky
R&D Manager
If you are interested to learn something and Haim teaches it –don't hesitate! I am a Java EE professional and a lecturer myself, and found his course sterling. I learned so much, and enjoyed every minute of it. Haim is a real professional. He has DEEP knowledge in an amazing range of technologies and the passion for both technology and teaching. I was amazed by his ability to teach so many topics to an heterogeneous audience composed of students with different levels without compromising anyone.
Mr. Alon Malki
Chief Architect
My Professional Monthly Newsletter
Join the life michael monthly newsletter mailing list!
Join My Newsletter
My Career Groups on Facebook
Join the life michael career groups on facebook and find your next position!
Join My Career Groups