I have recently decided to start using webinars for delivering my knowledge and experience. I will deliver my first professional webinar on December 4th. It will be kind of a PHP Jump Start and apart of PHP it will cover various web technologies such as JavaScript, Ajax, HTML5 and jQueryMobile.
During the webinar itself I will develop a simple web application and evolve it into a touch screen optimized web application and into a hybrid application for the android platform.
My first webinar will be delivered in Hebrew. Hopefully the ones that follow will be delivered both in Hebrew and in English. I chose to use the AnyMeeting platform. You can find abelski webinars web page at http://www.anymeeting.com/abelski.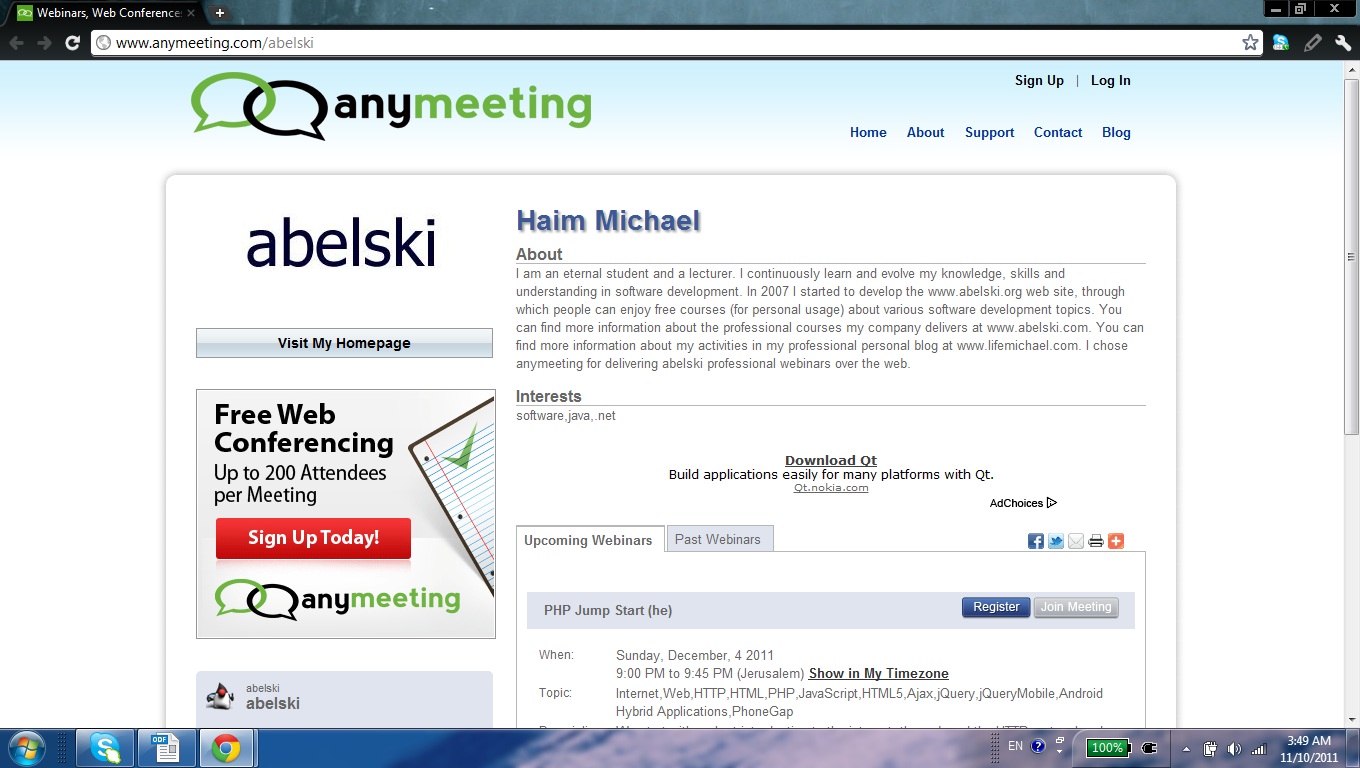 I will be more than happy to get your thoughts, suggestions and remarks. There are still many open questions on my end.